Author Lev Golinkin Recalls Flight From Ukraine
By Talya Nevins
Jul 31, 2015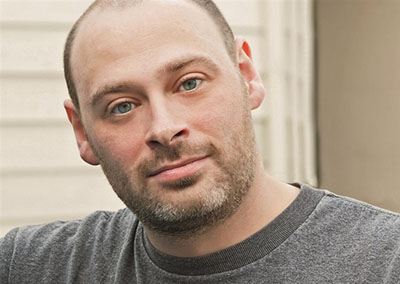 (Diana P. Lang)
Lev Golinkin fled from Ukraine to the United States with his family in 1990. Twenty-four years later he published his memoir about his family's escape, called A Backpack, A Bear and Eight Crates of Vodka.
In a recent letter to HIAS supporters, Lev shared his mother's reasons for leaving Ukraine. "I didn't want to be afraid of the government anymore, to live in fear of them going to my home," she told him. "I didn't want to watch my daughter suffer and be denied from school because she was Jewish. I didn't want to stand on the schoolhouse steps and worry to death about explaining to my 9-year-old son why being a Jew was bad, and why he should prepare for a long and painful life."
Still, Lev knows that his family is only one of many with similar stories of oppression, escape, and new beginnings. "Today I see that while my family's experiences were unique in many ways, they were also universal. There are millions of refugees from different religious, ethnic, and national backgrounds who want only what our own families wanted—to be safe from persecution, to be free, and to be able to bring up their children in safety and dignity," he wrote.
HIAS was lucky to host Lev in our New York headquarters last year and hear him speak about his book and about being resettled in the United States as a young teenager with help from HIAS. A video of Lev's entire presentation is available here.