Philanthropy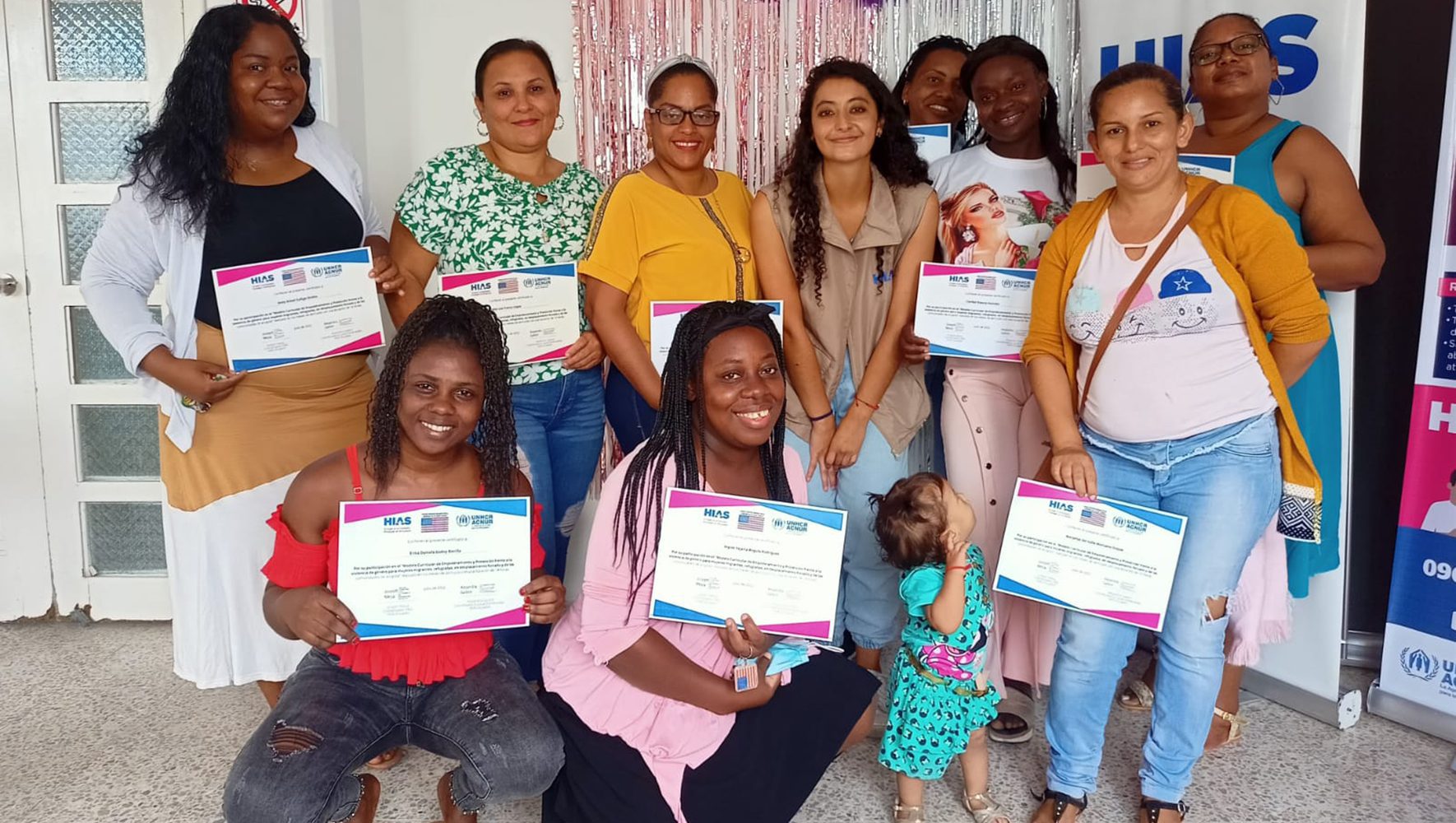 People often turn to their congregations to respond as a community to humanitarian crises. We welcome gifts of support from your community, whether you are moved by a particular crisis or an annual giving cycle. The Jewish community has provided financial support to HIAS for over a century; today, that support helps us serve refugees where our help is needed most, in more than 20 countries around the world. We provide vital services to refugees and asylum seekers and advocate for their fundamental rights so they can rebuild their lives. Contact philanthropy@hias.org for more information on the options below.
Crisis Response
When crises strike, people often trust their congregations to determine the best recipient for their giving. We welcome congregations to organize donation campaigns, and the funds collected can be given in the name of the whole community.
Annual Giving and Giving Circles
Social action committees and giving circles provide a wonderful way to build community while doing good. HIAS welcomes being considered for a gift as part of any community or annual giving processes your congregation may have.
Life Cycle Events and B'nai Mitzvah Projects
Major milestones can be a meaningful opportunity to share your commitment to helping refugees. Synagogues are the most effective drivers of building that culture of commitment and giving in a time of celebration. We welcome donations to HIAS as part of weddings, baby namings, or other milestones in your community, and we offer a guide for organizing b'nai mitzvah projects that benefit HIAS and the communities we serve.
Please reach out to lifecycles@hias.org for additional guidance.
Miles4Migrants
HIAS has partnered with Miles4Migrants to raise donations to help reunite families separated by persecution and conflict. Congregations can lead a campaign to encourage and tally all miles donated by congregants which leads to real, tangible benefits for families experiencing separation.
Planned Giving
If you know of a community member who would be interested in including HIAS in their estate plans, we welcome an introduction to those individuals to determine ways of giving that meet their needs. Contact legacy@hias.org to make a referral or introduction.
Individual Giving
If you would like to make a donation as an individual, you can do so here.