Educational Events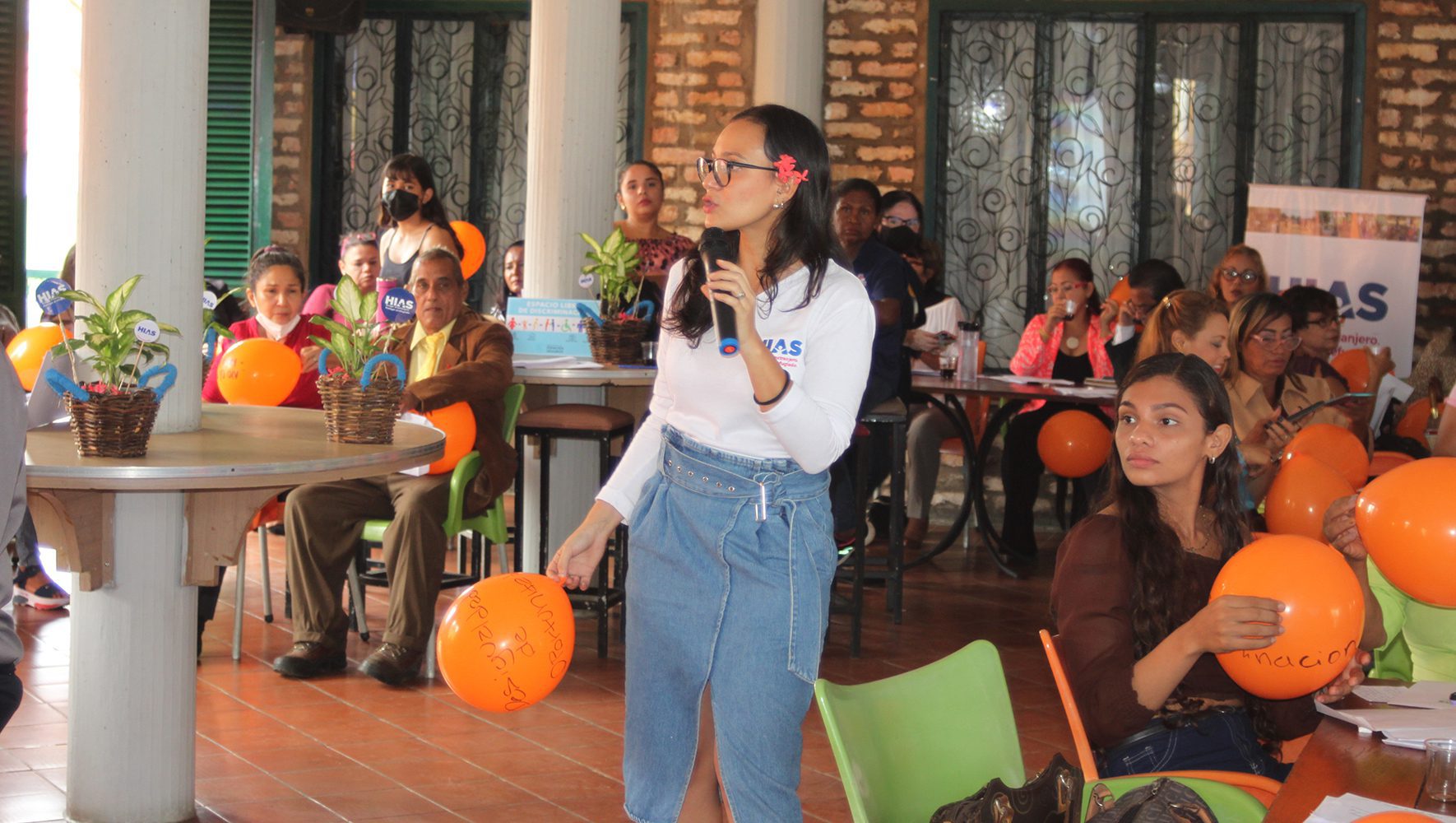 Learning about refugee issues is often an important first step for communities interested in deepening their commitment to assisting refugees. In addition to HIAS' educational programming, we are also available for consultation and coaching on building programs for your community. Contact educator@hias.org if you would like to consult with a HIAS professional on educational programming.
Public Virtual Programs
HIAS offers that a wide range of important voices on the refugee experience, from policy experts, practitioners in the field, and historians to film creators, authors, and activist leaders. Congregations often promote HIAS' public events and use them as the basis for their own communal gatherings.
Upcoming Events
Featured
Sep 7, 2023
General Events
Little Amal U.S. Tour
Sep 7, 2023
Journeying from Boston to San Diego, Little Amal will meet 1,000+ artists at 100+ events in 35 towns and cities. Her U.S. tour will shine a light on stories of refugees, immigrants and displaced people, and the communities that welcome them. Please join us in welcoming her. 
HIAS Book and Film Club — Simple As Water
Oct 13, 2023
Join us for a facilitated session of the HIAS Book and Film Club to discuss the New York Times critically acclaimed documentary Simple As Water with Chelsey Berlin, HIAS Director of Community Engagement Programs and Initiatives, and Glaucia Pereda, HIAS Regional Mental Health and Psychosocial Support Technical Advisor for Central America and the Caribbean.
The Benefits and Pitfalls of Temporary Immigrant Relief
Nov 9, 2023
Please join us to discuss why the Biden administration is relying on these limited and temporary pathways, the benefits and pitfalls of these forms of legal relief, who has been left out, and what you can do to ensure more equitable access to our nation's immigration system moving forward.
HIAS' Sixth Annual Refugee Shabbat
Feb 2, 2024
HIAS' Sixth Annual Refugee Shabbat, which will take place on February 2-3, 2024, is an invitation for congregations, organizations, and individuals to express their solidarity with the global Jewish movement for refugee protection and welcome.
World Refugee Day: Celebrating Refugees' Impacts
The U.S. and the Holocaust
In honor of International Holocaust Remembrance Day 2023, HIAS invited Sarah Botstein, co-director of the PBS series "The U.S. and the Holocaust" to explore critical questions regarding the consequences of public indifference, bureaucratic red tape, and restrictive immigration laws in the United States then and now. Originally broadcast on January 24, 2023.
Climate Change and Forced Displacement
As severe weather caused by climate change affects the food security, livelihoods, and safety of communities around the world, hundreds of millions of people will be forced to choose between flight or famine. Learn how climate change serves as an underlying cause of forced displacement, and how HIAS works around the world in the context of climate change and environmental degradation. Orgininally broadcast on February 5, 2023.