Advocacy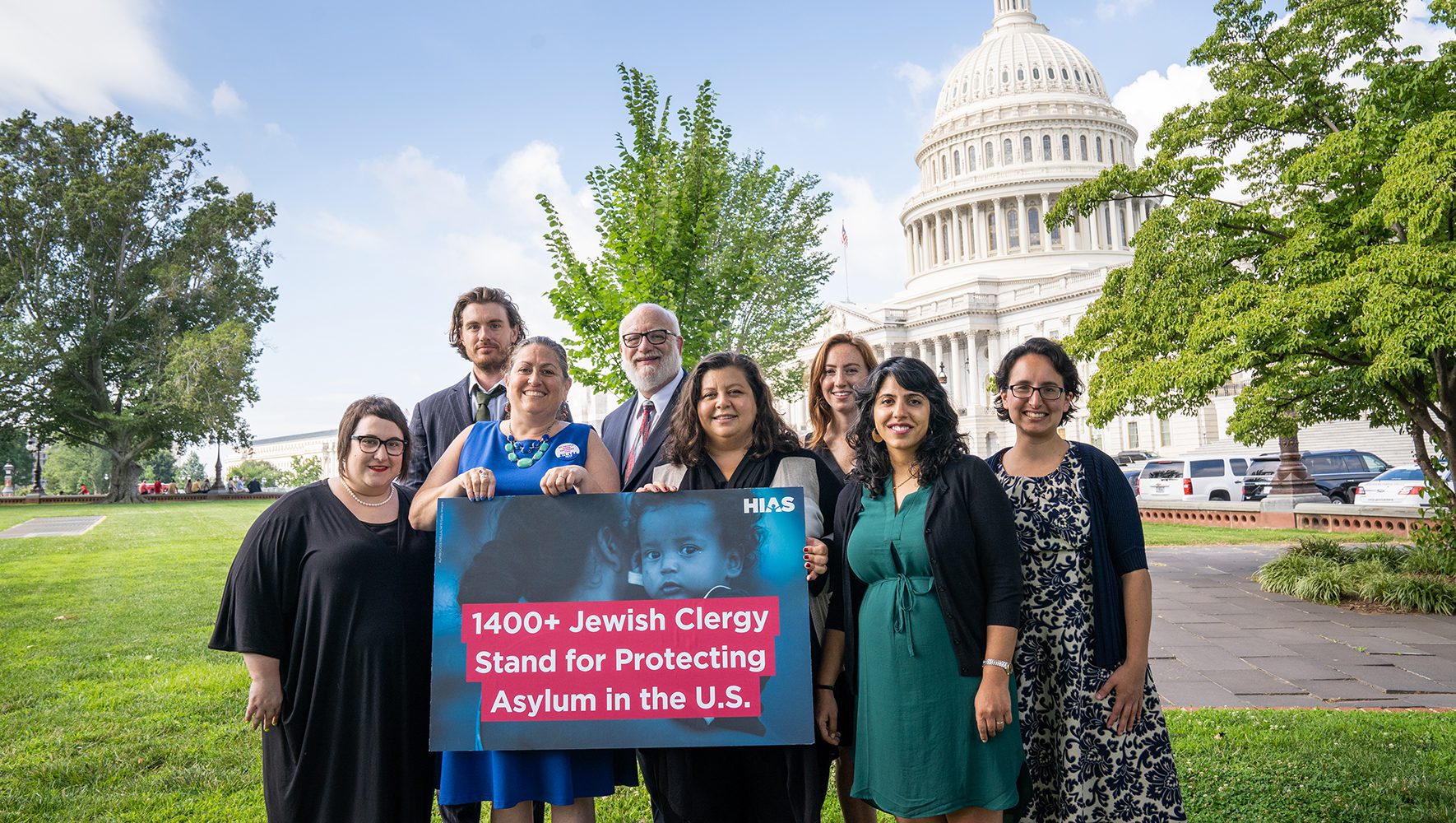 HIAS mobilizes and leverages the voice of the Jewish community to support policies that affirm the fundamental rights and human dignity of people who are seeking safety and security. We will help you build and leverage your community's power on local, state, national, and international issues affecting those who have been forcibly displaced. From signing petitions and joining call-in campaigns to meeting with your legislators, this engagement will be calibrated to your congregation's strengths, abilities, and interests. If you are interested in building your community's advocacy work and staying informed, contact advocacy@hias.org.
Join the HIAS Congregational Advocacy Network
Become a part of a group of leaders from across the country who are raising their voices for welcome, in support of displaced people everywhere. Work with HIAS to get the tools you need to bring your community into this critical advocacy work, connecting with your members of Congress to be a voice for change for refugees, asylum seekers, and displaced people around the world.
By joining this network, you and your community will:
Receive regular briefings from top HIAS staff on advocacy efforts, as well as current events on the ground and in the courts.
Have access to staff support on activating your congregation for advocacy, how to have successful meetings with your elected officials, and how to build long-term relationships with their offices.
Be brought into regular opportunities for action and urgent advocacy situations. You will have the opportunity not only to answer the call, but to learn about the strategy behind these actions.
Stand with hundreds of active advocates and leaders across the country.
Advocacy with HIAS means raising your voice alongside and in support of refugees and asylum seekers, and to push for policies that will make the United States a more welcoming place. It's a chance to take your Refugee Shabbat experience to the next level by giving your community the opportunity to put their values into action as part of our Advocacy Week in the spring. It's a way to support your Welcome Circle neighbors who need your help making United States policies more just and more merciful.
To sign up or learn more, please fill out the form below and we will follow up with you.