Gishur: Connecting Communities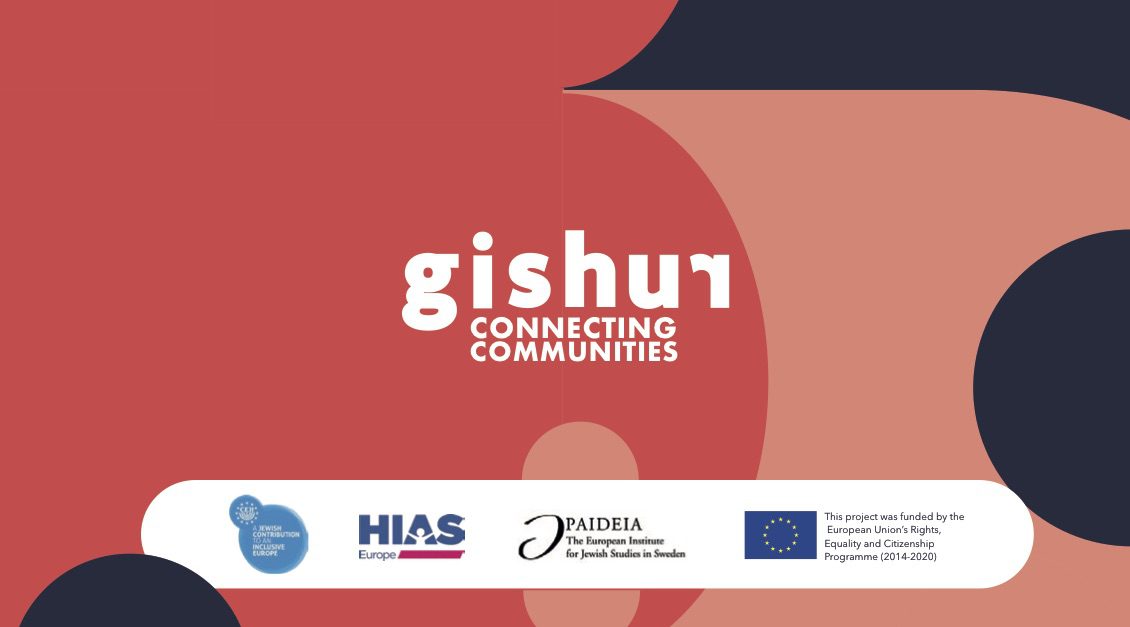 Empowering Tolerance and Understanding
Gishur empowers European Jewish community leaders and activists to challenge xenophobia and to promote inclusion through dialogue with refugees, asylum seekers, and migrants. Coordinated by HIAS Europe in partnership with CEJI and Paideia, Gishur accomplishes this objective through capacity, community, and coalition building.
Gishur has developed Jewish holiday resources for Shabbat, Passover, and Sukkot. These resources are designed to be used at events that, inspired by Jewish holiday themes and ideas, offer awareness-raising activities and learning opportunities focused on promoting inclusive communities that are respectful of refugees and migrants of all faiths.
The resources also offer practical support and advice for planning such an event, including an array of pedagogical tools and techniques that can be helpful when facilitating activities.
Gishur in Action
In 2021-22, the Gishur project created a series of guides to empower Jewish communities to host interfaith events for Shabbat, Sukkot, and Passover. The guides offer tips, discussion prompts, and activities to help Jewish and migrant communities get to know each other and build lasting relationships.
Watch to learn how communities across Europe have put these resources into action.