What Does Restoring Dignity Look Like?
By Sarah Baradaran, Refugee Policy Intern, HIAS-DC
Jan 26, 2015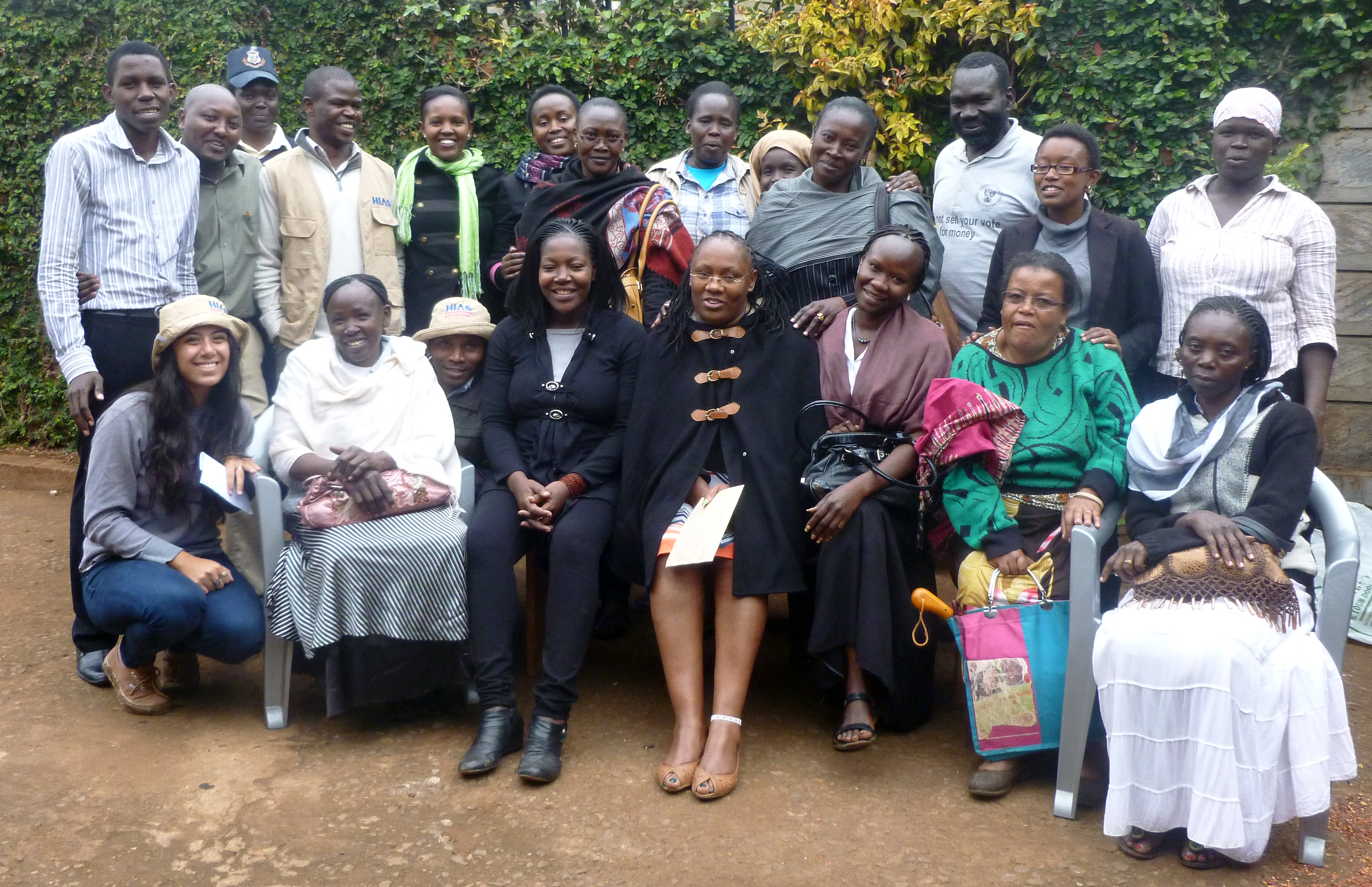 (HIAS)
Kenya is home to more refugees than any other country in Africa. Hundreds of thousands of refugees reside there in camps and urban slums, and originate from various African conflicts of the last 50-plus years. When my family and I visited HIAS in Kenya in late 2014, Anne Wambugu, HIAS' Regional Director for Africa, gave us an inside look at the most urgent needs of the local refugee population. A native Kenyan, Anne is not Jewish, yet she spoke passionately about HIAS' work in East Africa, about Tikkun Olam and about the importance of "restoring and preserving basic human dignity," particularly through the HIAS programs which provide psychosocial support for refugees.
At one of HIAS' local offices, about ten minutes' drive from Nairobi's city center, Anne, my family, and I met a group of older refugees from several neighboring countries, including South Sudan, Congo, Sudan, Somalia and Uganda. We sat down among them and joined them in their day's activity—shelling cooked peanuts.
As we went around and introduced ourselves, a few things became immediately apparent. First, these clients, like too many refugees, have all spent at least 10 years outside their home countries. They have struggled to rebuild their lives, trying to provide for their families and survive in a country that is not their own. Perhaps most important, I realized that these people were doing a lot more in this group than removing peanut skins. This weekly meeting is a space for HIAS clients to share their life experiences. The day's activity, making peanut butter, was a main source of income for them. I also learned that this was a space for healing from trauma, as the participants got invaluable support from one another and could really feel that they are not alone in their struggles.
The conversation turned solemn as everyone went around and talked about the events that forced them to leave their country of origin. The only man in the group (who wished to remain unnamed) spoke of the violence in his native South Sudan. He witnessed rebel groups indiscriminately killing and maiming anyone in their way. He spoke of his pride for his country and said that he hopes the ongoing violence will subside so he may one day return home with his family, maintain his tribe's language and record the history of his people.
This South Sudanese man, who has endured so much, ended our discussion by stressing the importance of trauma-healing for those who have survived and witnessed atrocious acts of violence in their home countries. He told me he was thankful that HIAS created a space for refugees to come together and share their experiences. And I felt grateful to have heard his story and to have seen firsthand what having one's dignity restored looks like.