"This Passover, We Must Make Our Seders Real"
By Gabe Cahn, HIAS.org
Mar 29, 2017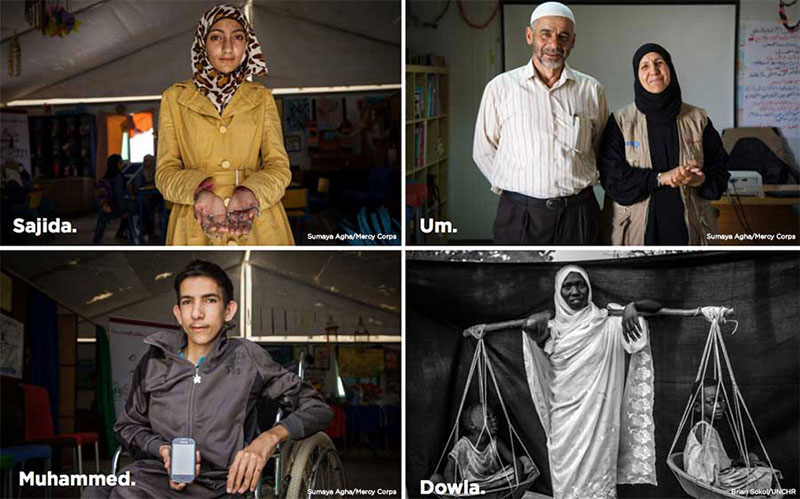 Each year at the Passover Seder, the Jewish community honors the story of our original wandering, and the freedom we subsequently found.
This year, with more than 65 million displaced people and refugees in the world, one cannot help but think of today's wandering populations, who, like our ancestors, have fled violence and persecution, and are searching for safety.
As HIAS Vice President of Community Engagement Rabbi Jennie Rosenn argues in an op-ed published in the Forward, "we must make our Seders real and recommit to helping those now fleeing persecution and to ensuring that America remains a country true to its foundational values of welcome."
"May we draw strength from being with family and friends, enjoying familiar foods, and remembering deeply what it was like to leave Egypt and find renewal for the long journey," she writes.
Rabbi Rachel Grant Meyer, HIAS' Director of Education, developed a new and timely Haggadah Supplement for 2017, which incorporates individual stories of some of today's refugees to be read and discussed at Passover Seders.
In an interview with the Associated Press, Grant Meyer said, "throughout our history violence and persecution have driven us to wander to seek freedom. Passover really feels like the time on the calendar that just makes the most sense to put people's attention on the global refugee crisis. There is clearly so much resonance with Jewish history."
The AP story goes on to highlight the individual refugees woven into this year's Supplement, quoting the section that documents the sparse belongings today's refugees bring with them when they flee.
"Just as the story of our own people's wandering teaches us these lessons time and time again, so, too, do the stories of today's refugees. The meager possessions they bring with them as they flee reflect the reality of rebuilding a life from so very little," said Grant Meyer.
"Let us rise up from our Seder tables fortified for the holy and urgent work ahead. Nothing less than human lives and the future of our nation are at stake," Rabbi Rosenn urged.
To download the 2017 HIAS Haggadah Supplement, click here.