One Year On, Protecting the Legal Rights of Refugees in Costa Rica
By Kathya Araya, Country Representative, HIAS Costa Rica
Feb 14, 2018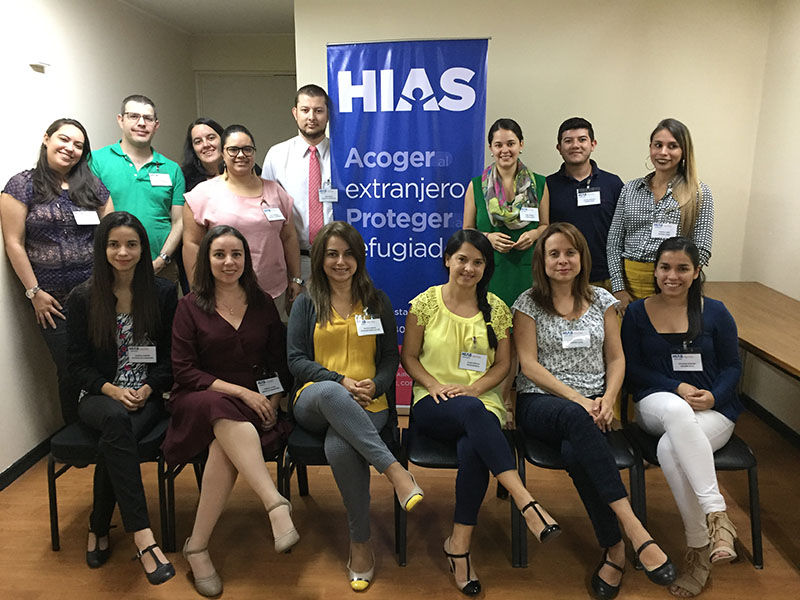 (HIAS)
On February 13, 2017, HIAS began assisting and providing free legal advice to refugees in Costa Rica as the implementing partner organization of UNHCR in the legal field. Along with other recognized organizations that have contributed extensively to the protection of refugees in Costa Rica, HIAS has positioned itself as an organization that can add much value to the UNHCR's model of services.
Above all, HIAS Costa Rica has managed to meet and exceed the needs for assistance, advice and legal representation of people seeking refuge, as well as those who are already refugees.
Today we are proud to have reached our first year of serving this population of interest in Costa Rica, and to be operating with a greater diversification of the services than initially undertaken. Our team of professionals and experts in international refugee law are totally committed to the mission of HIAS.
We have embraced thousands of refugees from many countries of origin, including from our Northern country neighbors, Colombia as well as from Venezuela, who now represent half the population seeking asylum in Costa Rica due to the humanitarian crisis there.
The past 12 months have been a comprehensive and positive experience that has personally enriched each member of the HIAS Costa Rica team.
The right of refuge is a human right that covers the right to a form of international protection, which has been recognized by Costa Rica for several decades now. However, to this day, we often encounter public authorities or people from the private sector who are unaware of the fundamental rights of refugees in Costa Rica.
Part of HIAS in Costa Rica's mandate is to inform these key partners about the legal rights of refugees and empower them to assist and defend these rights.
While we are incredibly proud of the strides we have made, we still have a lot of work to do. We are only just starting, but we have the team, we have the initiative, and we have the values ​​and principles of HIAS to continue providing our services with integrity, transparency and discipline, for years to come.
In the year ahead, we will continue to strive to welcome the refugees and ensure that they are treated with respect, dignity and freedom.
To learn more about HIAS in Costa Rica, click here.