HIAS Secures Asylum for Ethiopian Jewish Couple Who Advocate for Their Community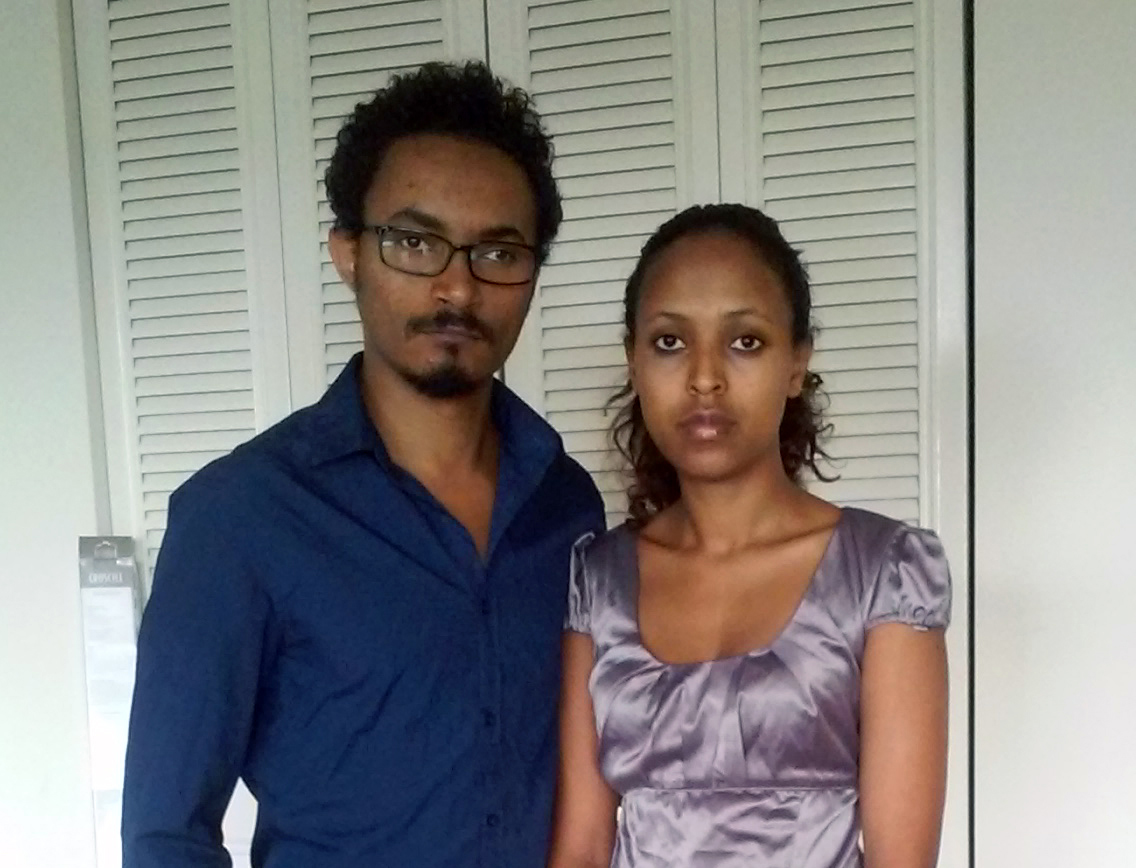 HIAS is proud to announce that we have secured asylum for a young couple who were persecuted in their native Ethiopia for advocacy on behalf of their Jewish community.
The Beta Avraham Ethiopian Jewish Community split from the other principal Jewish communities in Ethiopia around 1865 and thereafter practiced Judaism through secret synagogues and maintained Jewish customs such as circumcision, observance of the Sabbath and Jewish holidays, and prohibition of intermarriage. When the other Jewish groups immigrated to Israel in the 1980s, the Beta Avraham community was left isolated and vulnerable.
SG grew up in a village in Ethiopia called Kechene where superstitious beliefs still exist. As a young child, SG witnessed the murder of a Jewish relative, who neighbors called a "hyena" and claimed he had put the "evil eye" on a local child. Shortly thereafter, SG's grandfather's house was burned down and he was expelled from his village when it was discovered he was Jewish.
As a young man in college, SG determined to advocate for better treatment of his Jewish community, and he was instrumental in setting up the Ethiopian North Sewa Zionist Organization (ENSZO). In 2009, ENSZO raised sufficient money through sales of tallits to Jewish communities overseas to open the first official Jewish Synagogue in Addis Ababa. ENZSO later held an international conference about discrimination and anti-Semitism.
The response by the military police and Ministry of Justice to ENSZO's activities was the arrest, interrogation, and beating of SG, who they accused of working with the Israeli security agency, Mossad against the interests of Ethiopia. Several of SG's brothers, who were also involved with ENSZO, were detained and tortured for no apparent reason other than being Jewish.
SG also suffered persecution and discrimination at his place of employment, Ethiotelecom, the government-owned telecommunications service provider, after management learned that he was Jewish. But it wasn't until 2013, at the age of 28, that SG determined it was no longer safe to remain in Ethiopia. ENSZO had collected signatures for a petition opposing the Ethiopian Orthodox Church's claim of ownership of the Jewish community's "secret synagogues." SG was accused of espionage and again arrested and beaten. He secretly left Ethiopia in January of 2014.
Reunited in the U.S., SG and his wife applied for asylum on the grounds that if they returned to Ethiopia the government would imprison SG because of his advocacy on behalf of the Jewish community. And because they are suspected of having ties to Israel and developing alliances to the detriment of the Ethiopian national interest, SG fears that they will be tortured if they return to Ethiopia.
Now that the couple have secured the right to legal residence and eventual citizenship in the U.S. they plan to return to college, as they say that education is a key to solving every social problem. And while they fear that their families will continue to be targeted, they say they never sit idle while their community is persecuted. SG says, "We will fight till our deprived Jewish community is recognized by the Israeli government and respected by the Ethiopian people as part of the country."